Vol. 71, No. 3 (2020) Lead Articles Edition - Contemporary Issues in Election Law
Editor's Note
The Mercer Law Review hosts a legal symposium and publishes the written materials in the Lead Articles Edition each year. This year's Symposium tackled the timely and relevant topic: "Contemporary Issues in Election Law." This Edition includes six articles from esteemed professors who I have come to know and admire over the past year. I would like to thank each of them for the hard work they put into their presentations and articles. I would like to thank Dean Cathy Cox, Professor Lori Ringhand and Seth Golden for their presentations during the Symposium as well.
Professor Gary Simson deserves a special thank you for his continued support and assistance throughout the planning and execution of the Symposium. His leadership at the Mercer University School of Law and with the Southeastern Association of Law Schools allowed Volume 71 of the Mercer Law Review to host a successful Symposium.
I would like to thank the Symposium commentators: Former United States Representative Jim Marshall, Professor Jim Fleissner, Professor Lori A. Johnson, and Professor David Oedel. Their participation and remarks during the Symposium presentations were thoughtful and insightful.
I would like to my express my gratitude and appreciation to our Editor in Chief, Samuel Lyon, and our Managing Editors, Jordan Elliott, L'Zandra Jones, and Mallory Fleming, for their countless hours editing each article in this Edition. Most importantly, thank you to all of the members of the Mercer Law Review for your help in making the Symposium and the Lead Articles Edition a success. In particular, thank you to Lydia Hardy, Emory Larkin, and Christopher Wood, whose articles will appear in this Edition.
This Edition provides a deeper insight on the American electoral system and includes topics such as, partisan gerrymandering, federal laws on state party primaries, voter fraud, campaign finance reform, and voting requirements
—Maia Middleton, Lead Articles Editor
Front Matter
Articles
Comment
Casenotes
Table of Cases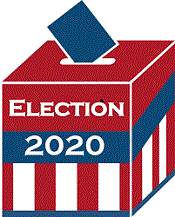 BOARD OF EDITORS

---

Samuel M. Lyon - Editor in Chief
Jordan Elliott - Senior Managing Editor
Zan V. Jones - Managing Editor
Mallory Fleming - Managing Editor
Carley Hawkins - Georgia Survey Editor
Maia Middleton - Lead Articles Editor
Christopher Wages - Articles Editor
Jackson Griner - 11th Circuit Survey Editor
Dan Nix - Student Writing Editor
Shadaisa Wilcox - Administrative Editor