Vol. 50, No. 1 (1998) Annual Survey of Georgia Law
Front Matter
Special Contributions
Survey Articles
Table of Cases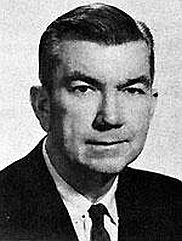 Board of Editors
Jeffrey Robert Harris - Editor-in-Chief
Michael N. White - Senior Managing Editor
Adam L. Blank - Managing Editor
Sherry M. Hall - Managing Editor
R. Brent Hatcher, Jr. - Georgia Survey Editor
Jennifer L. Motos - Lead Articles Editor
Lottie Bash - Articles Editor
R. Shane Lazenby -11th Circuit Survey Editor
Michael L. Atlee - Student Writing Editor
Kirby D. Geraghty - Administrative Editor
50th Anniversary Edition
This issue of the Mercer Law Review is dedicated to F. Hodge O'Neal, Dean of the Mercer Law School from 1947 to 1956. Dean O'Neal was instrumental in the creation of the Law Review and we are indebted to him for his vision.
This issue is also dedicated to all those members of the Law Review who came before us. Thank you for fifty years of hard work and excellence. We have reprinted in this edition the mastheads for the first fifty volumes of the Review to show our appreciation for your efforts. You truly have made Dean O'Neal's vision an enduring reality.
Survey articles cover the period June 1, 1997 through May 31, 1998.