Vol. 27, No. 4 (1976) Fifth Circuit Survey Issue
Editor's Note
This survey covers significant decisions handed down by the United States Court of Appeals for the Fifth Circuit which have been published in the Federal Reporter, Second Series, between January 1, 1975 and December 31, 1975. It is important to note that the survey articles cover the noteworthy cases reported during the survey period rather than the cases decided by the court during the survey period. Only the cases which, in the author's opinion, are a significant development in a particular area of law have been the subject of comment.
Due to circumstances beyond the control of the Review, survey articles in the area of Federal Taxation, Labor Law (including the cases involving Title VII of the Civil Rights Act of 1964) and Securities Regulation are not included in this year's survey. These omissions were necessary in order for the Review to fulfill both its responsibility to its readers and its duty to its contributing authors to publish in a timely manner. The Review will make every effort to adequately update these areas in next year's survey edition.
Last year, the survey contained separate articles in the areas of Constitutional Law, Civil Rights, and the constitutional aspects of Criminal Law. In an effort to provide a more concise statement of the development of the law, the Review has eliminated much of the overlap by combining the areas of Constitutional Law and Civil Rights.
Additionally, we have included more special feature articles than in past years. These special contributions concern areas of the law which we feel are of particular interest at this time.
Most importantly, the Review extends a special and sincere thanks to the authors who made this edition possible. The quality of their contributions reflects their hard work and dedication to their respective areas of the law.
Front Matter
Special Contributions
Survey Articles
Casenotes
Table of Cases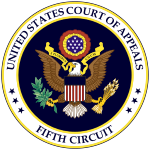 Board of Editors
William A. Dinges - Editor-in-Chief
Larry W. Rowe - Administrative Editor
Samuel D. Ozburn - Administrative Editor
Michael K. Grogan - Managing Editor
Jeffrey Ward Bell - Student Writing Editor
Frank J. Beltran - Student Writing Editor
Elizabeth R. Francisco - Georgia Survey Editor
James K. Lange - Lead Articles Editor
Thomas C. Alexander - 5th Circuit Survey Editor